DIY dollar store Valentine's Day scarf wreath



This post may contain affiliate links.

Isn't this the cutest wreath ever? It took about 10 minutes to make and cost me $4. Yep, 4. And another awesome thing about this wreath? It can be completely taken apart and everything reused.



What you'll need:

3 Valentine's day scarves
heart wreath frame


Start by tying a small knot with one of your scarves around the wire at the bottom of your heart frame.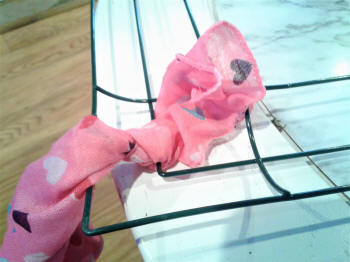 Then start wrapping your scarf around the entire frame. If your scarf has a pattern that you want to face a specific direction, make sure you begin wrapping your scarf in the correct direction.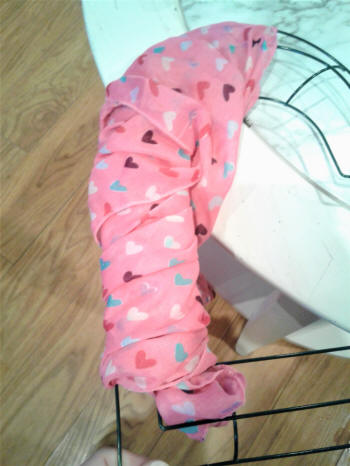 When you get to the end of the scarf, wrap/tie it around the frame and then attach your next scarf the same way. I used 2 scarves to do my entire wreath. When I finished with the second scarft, I just tied/wrapped the end and stuck the end underneath the scarf next to it.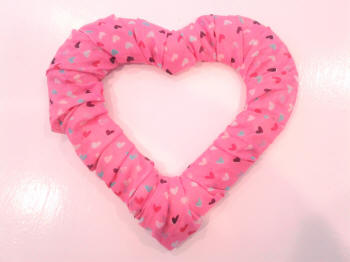 Then to finish it off, I used my 3rd scarf to make a bow. I wrapped the scarf around the frame a few times until the ends were shorter and even. I tied a knot in the scarf and then made a bow as if I was tying my tennis shoes.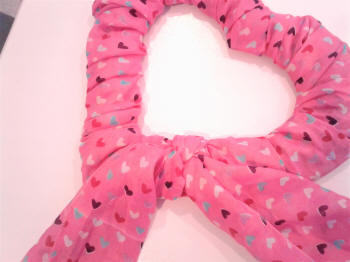 I love how it turned out and it was so easy! You could also skip the 3rd scarf and instead use some thicker ribbon to tie on a bow, add some other decor piece or just leave the heart plain. Either way it looks fantastic!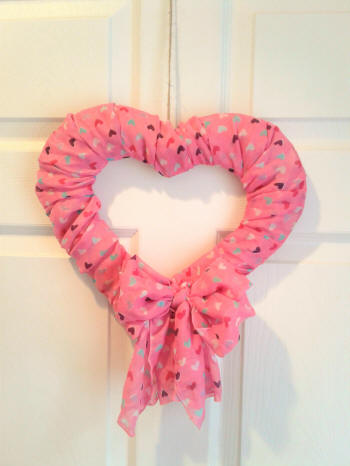 do i yourself
Want more DIY's?