Upcycled condiment / appetizer server




* This post may contain affiliate links

I love plants. I have plants all over inside the house. I think it's because living in Wisconsin makes for long winters and not seeing all the outdoor flowers and plants makes everything more cold and dreary.

I also try to have a variety of pots and sizes to make them easier to display in the house. When I came across this condiment/appetizer server at the local thrift store I knew it would make a perfect planter!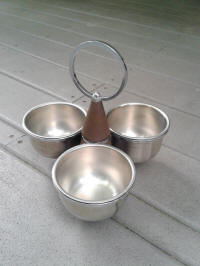 What you'll need:

condiment server

spray paint in your choice of color
painting tape
cactus soil

succulents

Start by removing the bowls and taping off the areas of the condiment server
that you don't want painted. I wanted most of the metal to remain unpainted so I taped up all of those spots. Then spray paint the base of your server.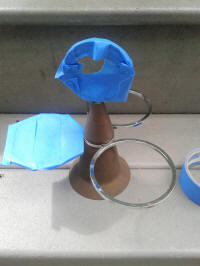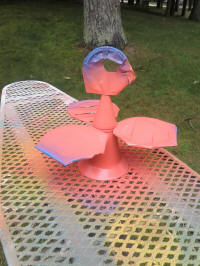 While your paint is drying you can plant your succulents in the bowls. If you are using succulents I would advise using the cactus soil
. It is a fast draining soil which is perfect for succulents. I grabbed some small little succulents from my local home improvement store for about $2 each.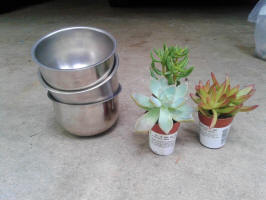 Once your base has completely dryed, place your bowls back in their holders and display your beautiful plants. They sure brighten up a room don't they?!