Diy hanging tera cotta pots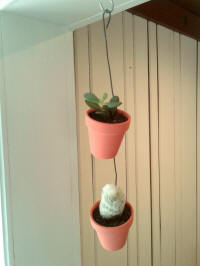 * This post may contain affiliate links

I love tera cotta pots, especially if I can find a fun way to display them. This DIY is a perfect way to show off your little plants and display them by hanging them instead of having to find more space to set pots.

What you'll need:

terra cotta pots
succulents
and soil
heavy wire

wire cutter and a pliers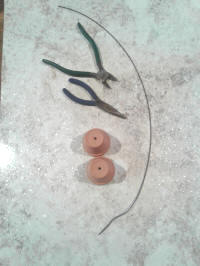 Start by taking your pliers and making a 90* bend on the end so that it forms the shape of an L. This is so your pot doesn't fall off the end of the wire. You can add your pot at this pot and adjust the wire so that it lays a little flatter with the shape of your pot.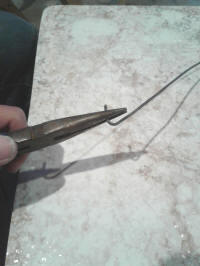 Next, decide where you want your next pot to sit on your wire. In that area, make another bend in the wire with your pliers. This will keep your next pot from sliding down the wire. Then add your pot to the wire and make sure it is placed where you want again. Again, adjust the wire if you need to. If you are using more than 2 pots, continue doing this until you have all your bends done.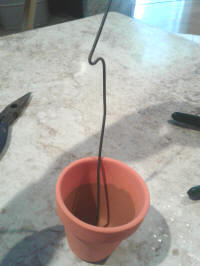 Now decide how long you want your hanging pots to be. With your pliers, make a bend in the wire and then cut off all the excess wire.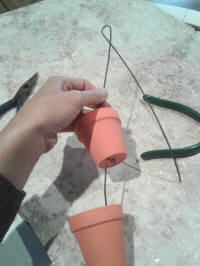 Then add your favorite succulents
and hang it up. After living in Arizona for 3 years I was desperately missing seeing succulents and cactus so I got some mini ones and hung them up right next to a sunny window.