Brighten up your garden with these hooks!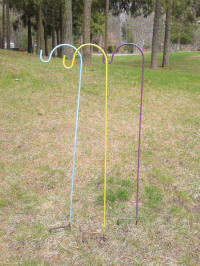 * This post may contain affiliate links

I can hardly call this a DIY but it is definitely a WTMSL (what took me so long) to figure this out! Who knew - spray paint! LOL

You know those cheap 'ol sheperd hooks you can get from the dollar store? Give them and your garden a facelift by adding a little color to them!

All you need is:

sheperd hooks

spray paint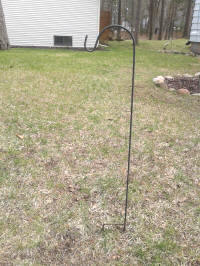 Paint them any color and give some more excitement to your garden spots. I always grabbed a few each year from the dollar store, but after awhile they were not getting used since they were so .....ehhhhh.

Now that they have some color I'm finding all sorts of things to hang up! I hang up my solar lights, my seashell windchimes, hanging flower pots and more.