DIY glass block seashell light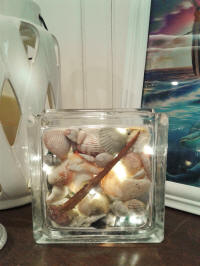 * This post may contain affiliate links

I had a few of these glass blocks that you fill and decorate with from my local craft store on clearance a few months ago, but didn't know what to do with them. After our spring break to the beach we came back with sooooooo many seashells and this was going to be the perfect way to use them up and display them nicely.

Plus, add in some lights and you've got a beautiful little lamp.

What you need:

glass block for crafting
battery operated string lights
(or regular christmas lights)
seashells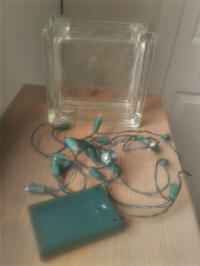 I started by laying my block on it's side and layering the bottom with shells so that most of them would end up facing out so I could see all the pretty colors. Once I had the block half full, I added in my lights. Make sure when you put the lights in, you make sure that your plug is out and pulled through the center of the little knob thing on the bottom.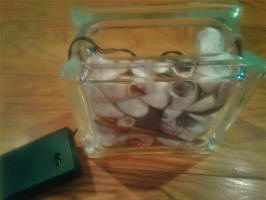 Continue to fill your block up with your shells.

When your block is mostly fill, carefully stand it on end (so the open end is up) and fill your block completely so that your shells and lights are pretty tight don't move around.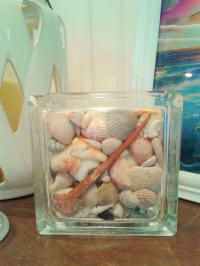 Once it's full, put the cover back on and secure it nice and tight. Flip it over and enjoy your new little beach lamp
!