Rockin' bonfire craft




* This post may contain affiliate links.

This is such a cute little DIY!

I had quite a huge selection of beach stones left from my pebble art pictures, so I wanted to find a craft to do with some of them.

I didn't feel like making jewelry or more pebble art, I was looking for something more fun. I love having candles around the house so I knew I wanted it to incorporate a candle.



Being in the dead of winter now, I could really go for a bonfire with some friends and a few beers so I decided to make a rockin' bonfire!

You will need:

I larger flat stone
beach stones

E6000 glue
battery operated candle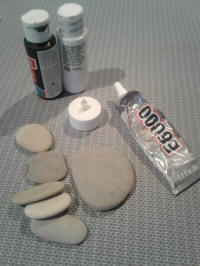 I started by painting on the faces first and then let them dry.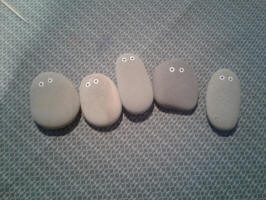 Then I applied glue to the bottom of each beach stone
and set him onto the flat rock. I used my paint bottles to help prop the stone up and in place while it dried.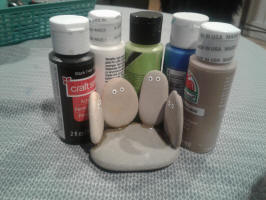 Let the rocks dry for about 24 hours to ensure they are good and tight on there.


do it yourself
Want more DIY's?