Repurposed an old cupboard door into a serving tray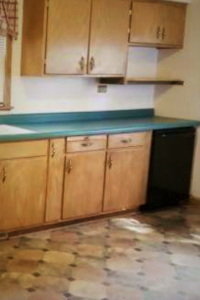 * This post may contain affiliate links.

During our kitchen remodel we had a lot of ugly, old cupboard doors that were getting tossed out. Some of the cabinets were donated, but some where in such bad shape that they broke in half when we took them down.

Fortunately, I was able to save a few of the doors so that I could repurpose them. And this time, I turned my old door into a cute serving tray!

All I did for this was remove the old ugly hardware and putty in the holes from where the hinges were.

Then I measured out where the door handle was and marked out 2 holes in the same spot on the other side.

Once all the holes were drilled and the unused holes were filled, I painted the entire thing. I ended up using latex paint because I had some leftover of the color I wanted to use.

When your tray has dried, add your new handles to it.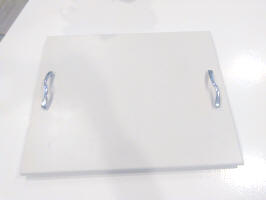 I also added little pads to the underside of my tray to prevent it from scratching up my table.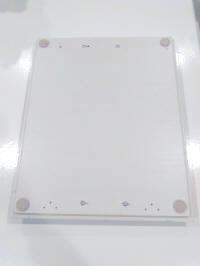 Then put it to use! This one I keep on my table to display all my pretty things ;)