DIY pinecone wreath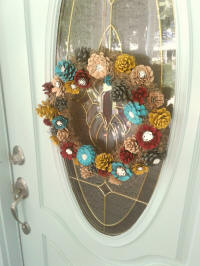 * This post may contain affiliate links

With fall creeping up closer and closer and summer slipping away, I wanted to create something beautiful for the front door that celebrates fall, but still reminds me of the bright sunny days of summer.

And this wreath was perfect!

What you need:

wire wreath frame
pinecones

acrylic paints and paint brush
spanish moss

hot glue gun and glue




Start by taking your pinecones and trimming them down. Mine were so dried out and hard to cut apart that I had to use my trimmer. Once you begin to cut them apart you will see that each side and each end has a different look to them. You can decide if you want them all the same or each a little different. And depending on the size of your pinecone, you may be able to use both halves.




Once you have enough cut, you will need to make sure the bottom side will fit into your wreath frame. You may need to trim the bottom few pieces or you may not have to. Try to fit them into your frame one by one and adjusting each one accordingly.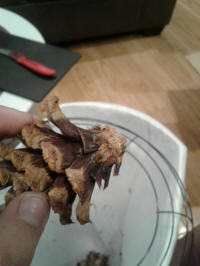 Here you can see the bottom of my wreath and how they have fit into the wire wreath frame
.


If any of your pinecones do not fit snugly into the frame, you can attach them with some hot glue to the frame.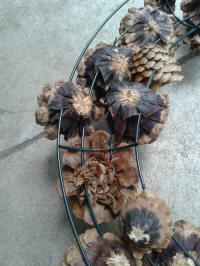 Once you have all of your pinecones in place you can paint them. You can also paint them before, but I found it much easier to paint them this way because they are standing up nicely in the frame instead of having to hold on to them.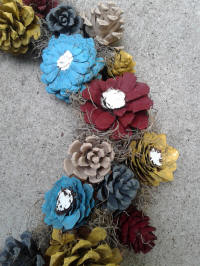 Then you can hang up your wreath however you prefer. Are you ready for the cooler fall weather now?!