DIY patriotic wreath for your front door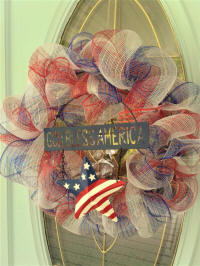 * This post may contain affiliate links

I love having a wreath on my front door, but this one just says a lot more than some of the other ones. I put it up weeks before memorial day and the 4th of July and I leave it up a few weeks after. There's just something about showing off the red, white and blue.

Another great part about this wreath? I got everything from the dollar store - it cost $4!




You'll need:

wreath frame

decor for your wreath
red, white and blue deco mesh

some twist ties (I always have so many from buying garbage bags)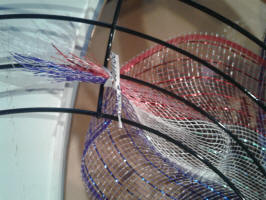 Start by gather one end of your deco mesh and attaching it to your frame with a twist tie. Work around your frame loosely attaching your decor mesh about every 6 inches. Alternate areas on the wreath frame where you attach your mesh so that it will easily blend together when you are done.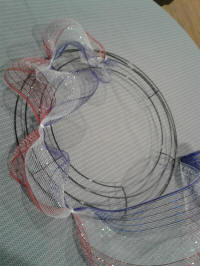 Continue attaching your deco mesh
until you have the wreath as full as you would like it. To get mine this full, I used about 1 1/2 rolls of the small deco mesh rolls.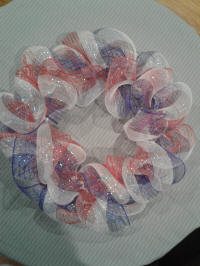 This is what my wreath looks like from the back side. Kind of a crazy look mess, huh?!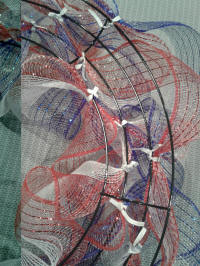 You could attach your decor item in different ways, but to get mine to blend in good, I used a longer strip of the deco mesh, looped it around the top of my hanging decor item and used a twist tie to attach the deco mesh
in the back of the wreath so that it hangs right where I want it to.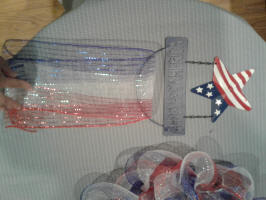 Then attach ribbon to hang your wreath or hang it from your wreath hanger on your door.