DIY painted pine cones




* This post may contain affiliate links

Did you know you could paint pine cones?! Who knew! And you can paint them very easily with some spray paint to add some fun, colorful decor to your home.

What you'll need:

pine cones
spray paint in your choice of color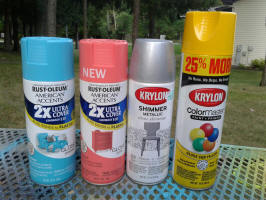 Start by making sure your pine cones are clean and free of dirt and bugs. You can bake them in a low temp oven or you can soak them in bleach and let them dry out.

Once they are clean and dry you can spray them with your spray paint. Lay them out and spray them all over and let them dry before you display them.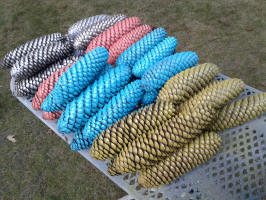 Then display them in glass jars, baskets or vases.