Organize your family photo Christmas cards with this easy DIY




* This post may contain affiliate links.

I love getting photo christmas cards in the mail, but I never know how to organize them. They are way too big to put into the photo album so they usually get tossed in the picture box only to get lost and completely disorganized.

You will need:

1" loose leaf binder rings

a hole punch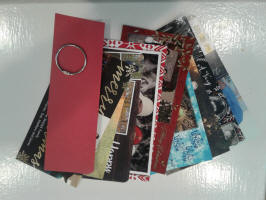 First, lay out all your photos to be facing the same way. Then, punch a hole in the top left corner of one picture. Use this picture as your template for the rest of your photos.

I also cut out a small piece of scrapbook paper and punched a hole in it as well so I could write the year on my book of photos.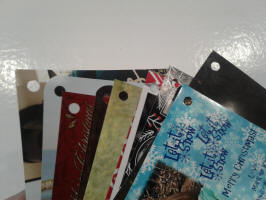 Once you have all your holes punched, put your

binder rings
through the photos and clasp your ring shut.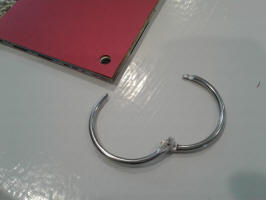 You can keep all of your cards together in a photo box or a box meant for storing photos. Even if you don't keep big photo albums anymore, there's nothing like looking at actual photos. You can make mini photo albums easily with a a few of these binder rings
.
Print off pictures of a family vacation and keep them together with a ring. Or make a family photo album with your favorite photos of your family members. Then keep these mini albums stored in a photo box, a shoe box sized tote or even a shoe box that you've decorated.