Diy Jewlery dish / candy bowl / anything you want bowl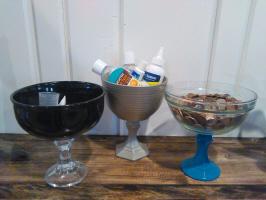 * This post may contain affiliate links.

I absolutely love these and use them for so many different things:

candy dish
jewelry dish
spare change bowl
car key collector
misc catch all bowl
Whatever you can think of!

All you need is:

a bowl (or even a plate)
a candlestick
E6000 glue

spray paint optional

If you want to paint just a certain part of your bowl or candlestick a different color, paint that first and let it dry. If you want the entire finished piece one solid color than you can spray paint it when it's all done and glued together.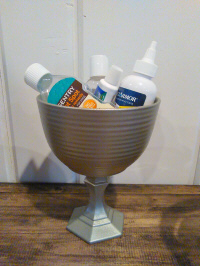 Apply your glue to the top edge of the candlestick where the bowl or plate will rest. Apply a liberal amount of glue so that it will grip it tightly. Then position your bowl or plate on top of the candlestick and make sure it is centered. Let it sit aside to dry for a few hours before you handle it. Wait at least a day before you handle it by holding it by the top.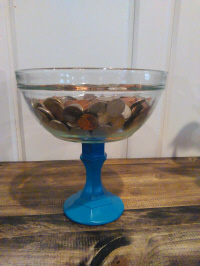 That's it. Fill it up with all your goodies!