DIY halloween wreath




* This post may contain affiliate links

I love using deco mesh to make wreaths. They hold up so good, come in a huge variety of colors and they are so easy to make. This time, we're making one for halloween!

What you'll need:

wire wreath frame

a halloween mask
deco mesh
(we used 2 purple and 1 black rolls)
black pipe cleaners

I found all of my items at our local dollar store so my total cost was $6. Can't beat that!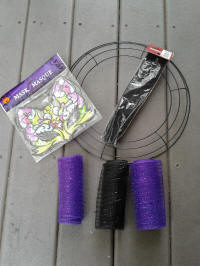 .

Start by cutting each pipe cleaner into 3 pieces. You can either attach a few pipe cleaners to your frame or do it as you go along. Gather together the end of your deco mesh and attach it to your frame with a pipe cleaner. Move down your frame about 5", let your mesh bubble up a bit and then attach it to your frame. Continue working around your frame until your wreath is as full as you would like it. I used up all 3 rolls on my wreath frame.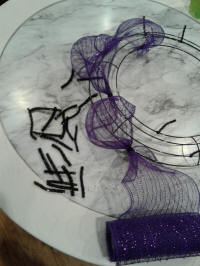 When you have your wreath frame full, you can add your mask. I cut the elastic band in half and used that same elastic to attach the mask to the frame by tying it in a knot.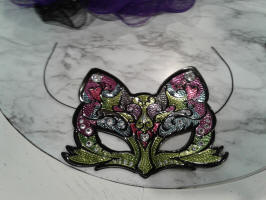 Then you are ready to hang it up and scare all your guests away! ;)