Halloween deco mesh garland




* This post may contain affiliate links

Let me start this off by saying you can make this for any holiday, not just halloween! Just change out your deco mesh colors.

These are so easy to make and will take you less than an hour to whip this up.

First determine the length you will need by measuring around your door.

What you'll need:

deco mesh

pipe cleaners
wire cutter

misc. decor items
fishing line




I found my deco mesh at my local Dollar Tree, which is why it is a smaller (shorter) roll. I was planning to use the white mesh, but at the last minute changed my mind and used the orange.

Start by cutting your pipe cleaners into smaller pieces. I cut 4 pieces from each pipe cleaner.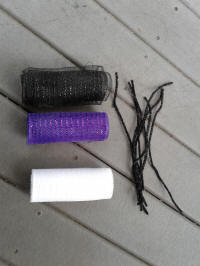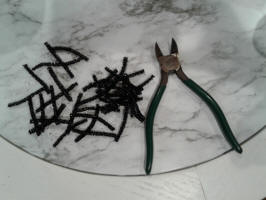 Then unwrap your deco mesh
and you are ready to begin. Start by gathering the ends of all 3 mesh colors together and join them with a pipe cleaner.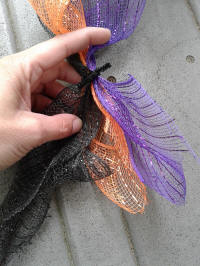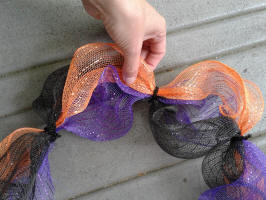 Move up your deco mesh
strands about 6 inches or so, letting the mesh sort of bubble out a bit and then join them with another pipe cleaner.

Continue gathering and pinching together your deco mesh until you have used up your entire roll.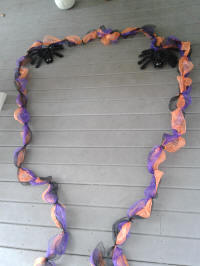 I also found the center of the deco mesh and then attached some black cats with some fishing line
. Once that was all done I hung up my garland around my door. I have some alluminum nails that I have pounded into the siding that I keep up all year long for hanging up my different holiday garlands.