Decorate inside of your unused fireplace




* This post may contain affiliate links.

We have a beautiful fireplace that we do not use. With our 2 crazy newfoundlands I am way too scared to purposely light a fire inside the home.



So I wanted to decorate inside it. I tried the candles.....eh. Filled it with flowers......ugh. Nothing looked right. Until I found a spare copper colored tin in the basement and wanted to use it somewhere in the house. Ah ha!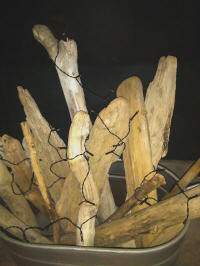 I gave the tin a fresh coat of a silvery gray spraint paint and let it dry. Then I added in some pieces of driftwood I still had laying around. I purchased a set of

battery operated 50 strand lights in warm white
and then wrapped them around the driftwood.



Now, when we wish we had a fire going in the fireplace, we start up the lights. It gives such a nice, warm glow in the fireplace and I don't have to worry about any tails catching on fire. Win-win!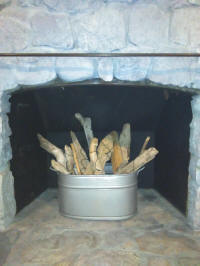 do it yourself
Want more DIY's?