DIY driftwood planter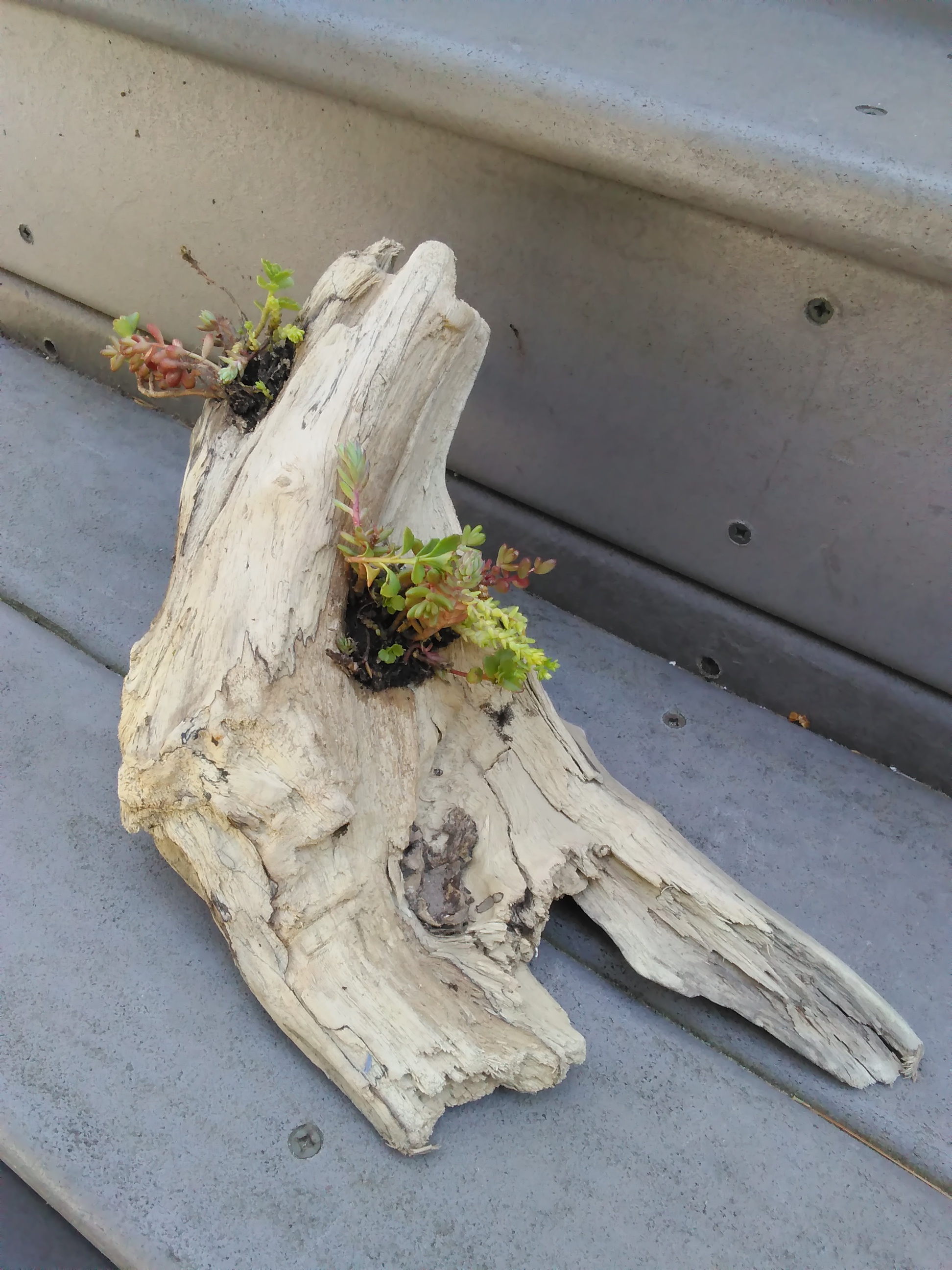 * This post may contain affiliate links.



You will need:

drill and 1" or bigger circular drill bit
large piece of driftwood

dirt and plants (sedum or succulents work best)
Or don't ever worry about watering your plants!


Determine the best way for your driftwood to sit so that it won't tip over once it has plants in it. If you need to, you may have to sand down or saw off on the bottom to make it sit flatter.

Decide where you would like your plant to go. Keep in mind that you need a hole at least an inch deep to hold the dirt and the plant roots.

Now drill your hole(s). Make sure to drill down at least 1", more if possible.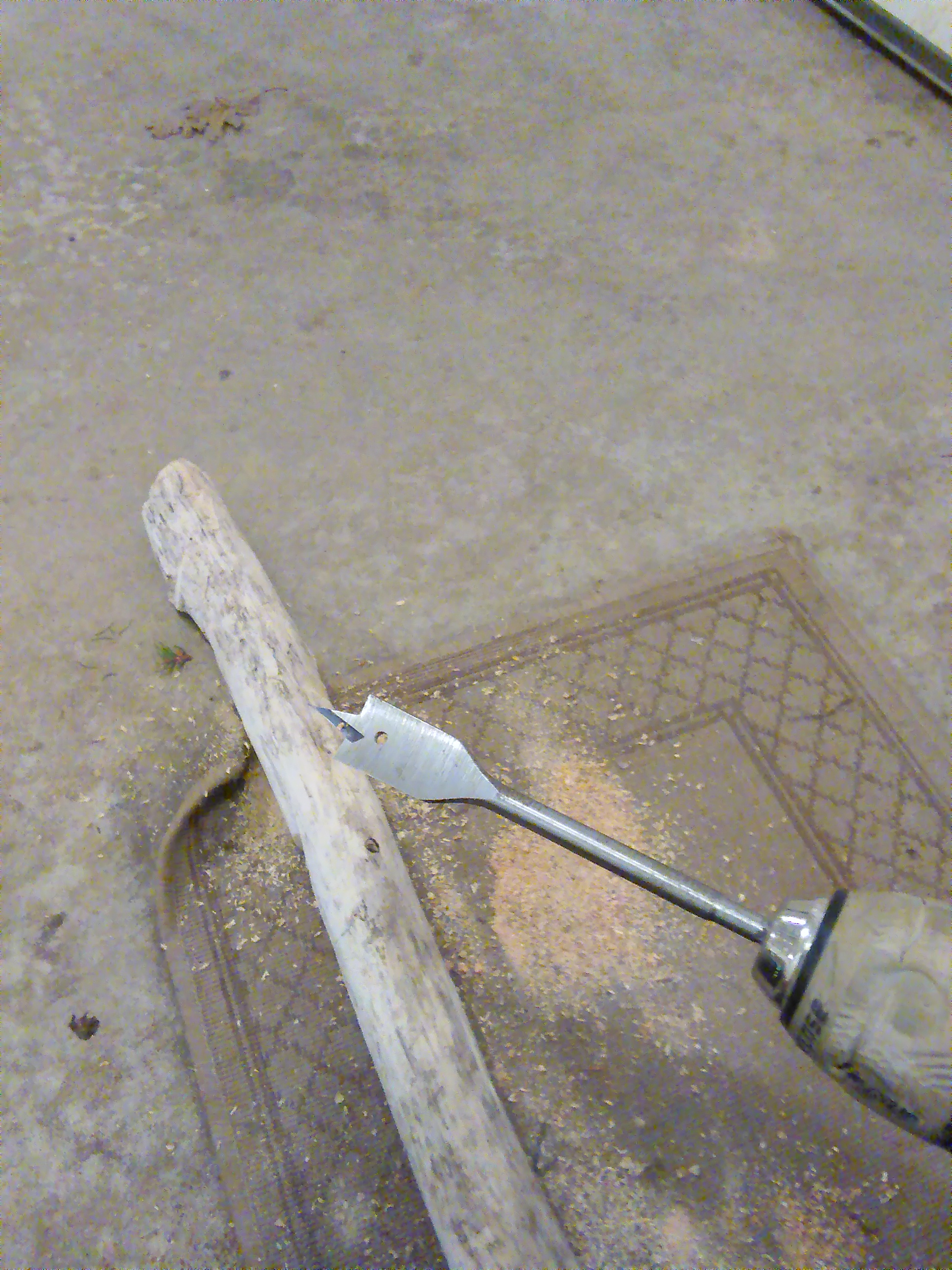 Once you have your holes, clear out all the wood shavings, add in a little dirt, your plant and then a bit more dirt on top. Make sure the top of your dirt is not over the hole or it will be nearly impossible to water your plant.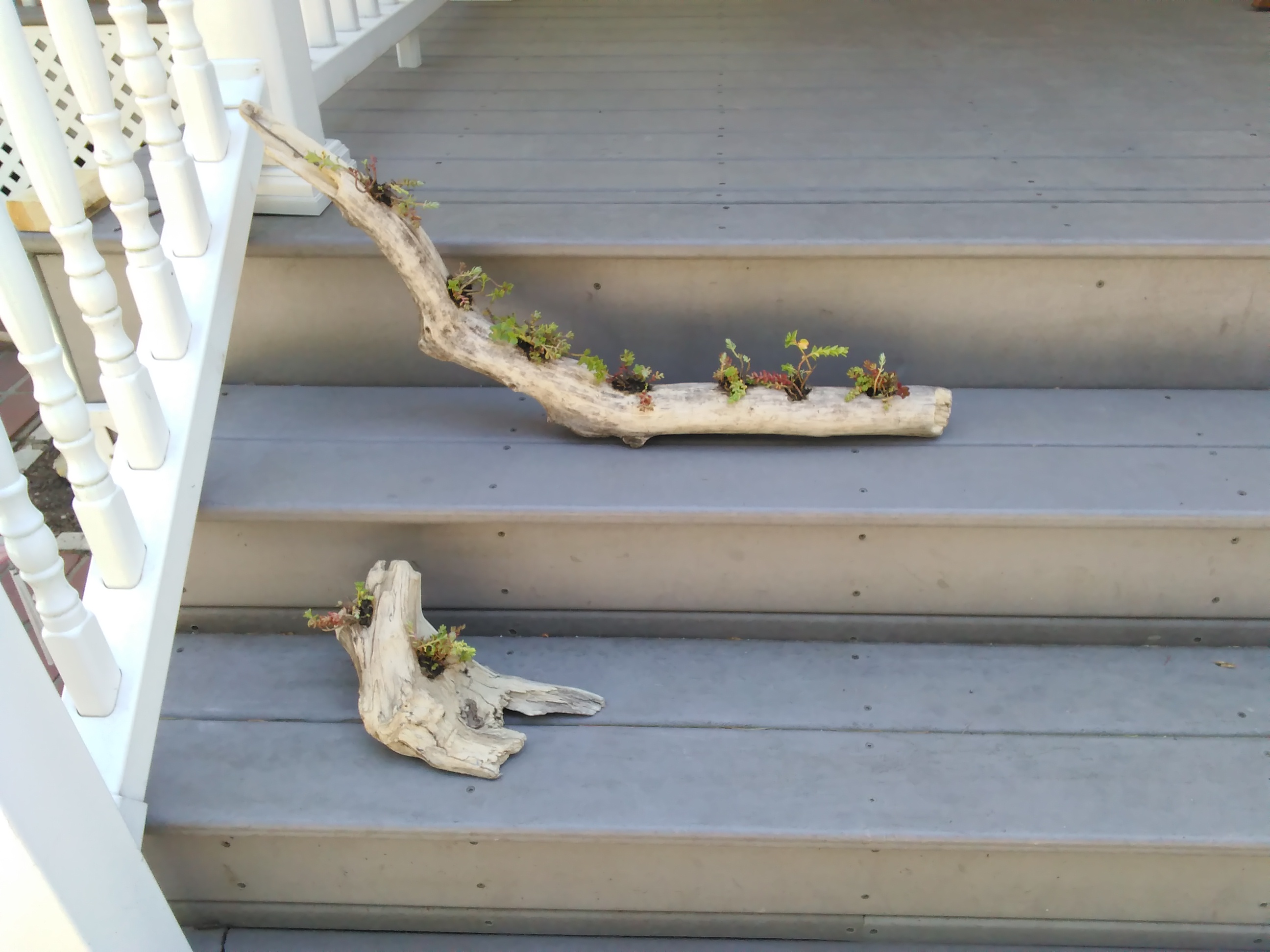 Give it a little bit of water and enjoy!