DIY concrete planter




* This post may contain affiliate links

You can make concrete planters out of just about anything! Next time you are at a thrift sale or a garage sale, look for some neat shaped pans that you can transform into a new planter.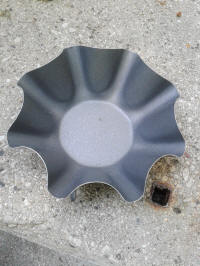 I found this one at a local thrift store and for $1 I couldn't pass it up. I loved the shape of it and new I could use it over and over, but not for baking!

What you'll need:

quikrete

bucket for mixing
cooking spray

a smaller pot or cup for making the hole

Start by mixing up your quikrete
according to the directions on the bag. How much you need will depend on how big or small your planter is. If you mix too much you can always make another one or a smaller version.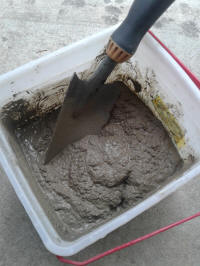 Next, spray the inside of your pan with a good coat of cooking spray
. This will help the concrete to slide out easier once it is dry. Then fill up your pan with your concrete mix. Do not fill it completely to the top, you'll need some room to make the hole on the inside. Then spray the outside of the pot or cup that you plan to use to make your hole with the cooking spray. Press the pot into the center of your pan until you have it deep enough down to make a decent sized indent for your pot. Then fill the pot with something heavy - I used some rocks that were laying around.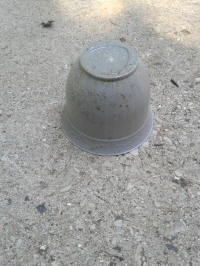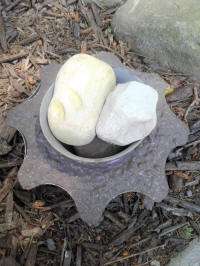 Leave the rocks and pot in place for a few hours or until the concrete has set up enough. I like to take the pot out so that it's easier to remove and so that I can reuse the pot again. If you let it harden inside the concrete you may end up having to break it to get it out. But it's entirely up to you!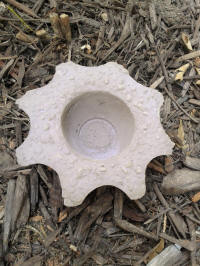 I waited about 2 days for my new planter to dry. Turn the planter upside down and gently shake it out of the pan. Then fill it with your dirt and plants. I used succulents and they look perfect in my planter!